Equine Therapy Book (Spanish)
Martínez Achával concept:
After 26 years, developing, investigating and disseminating the activity we have written a book to share the methods we have pioneered and the techniques we use every day.

The book consists of:
212 pages.

Format 22 x 17 cm.

87 colour images.

25 illustrations.
Description:
Horses are man's most noble conquest and they are elevated to their maximum expression in Equine Therapy. In this book we share 26 years of experience, the development of new concepts and the life stories of some of the students. Using horses as an educational tool, not only improves the quality of life of a disabled person and their family, but it also helps us to grow in our humanity. Horses act as a leveller, a unifying bridge within our diverse society, giving dignity to all riders.
"Love has no neurons, it is not an organ, or a system, it is everything"
Dr. Rodolfo Castillo Morales.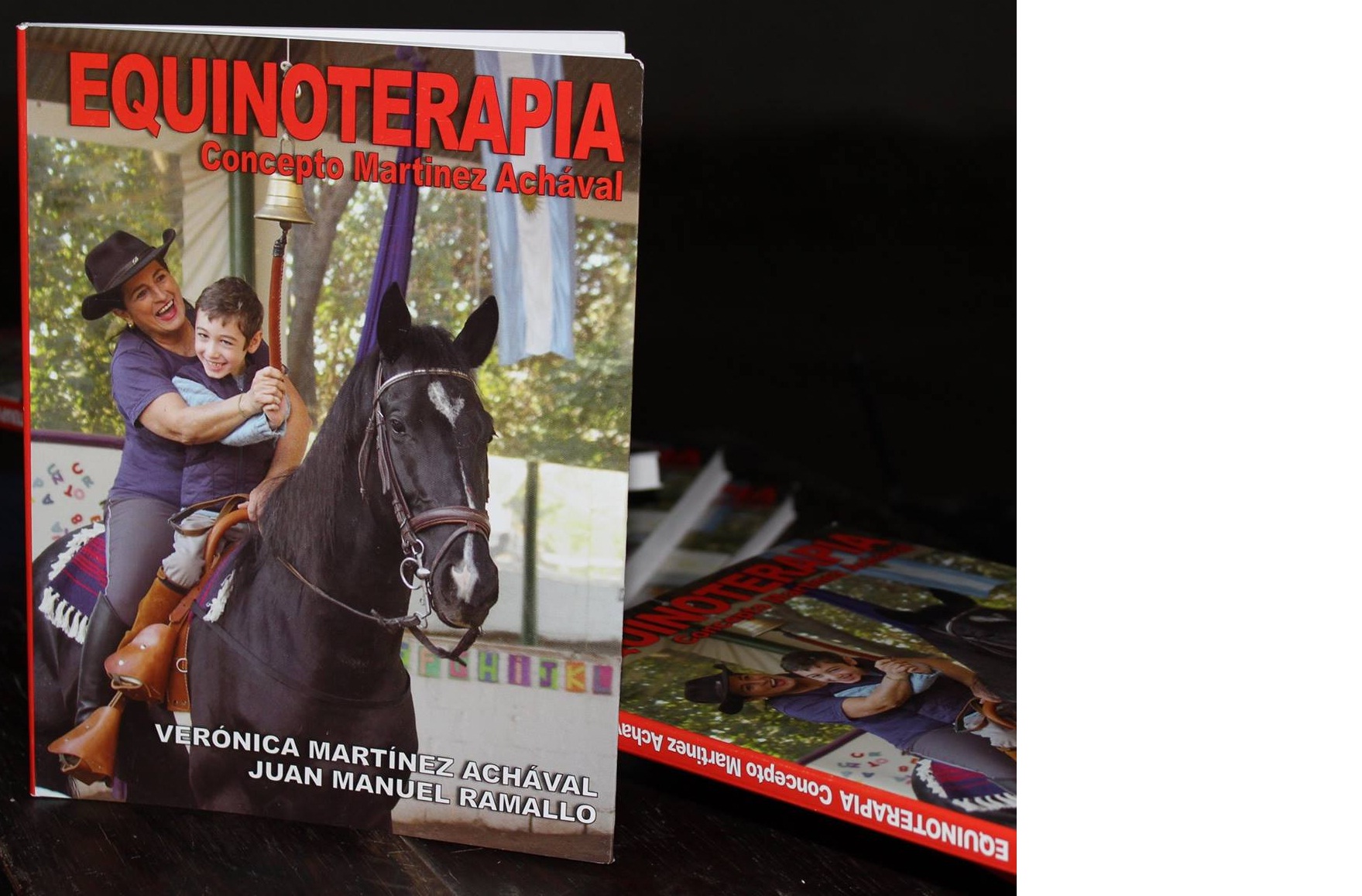 Acquire the book:
To buy the book please complete the following form with your details.
Books are sent via 'Correo Argentino' or international mail.
Registration N°:007-32362/01
Cuit:30707937471
Bank details
---